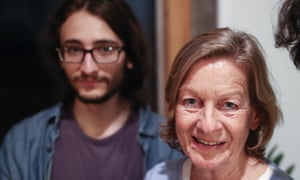 Your article concerning studies of retired people hosting refugees in Germany ('I miss my family. Angelika's like an aunt', 15 November) seems to imply that nothing similar happens in the UK.
But Refugees At Home hosts 150 refugees and asylum seekers every night in people's spare rooms across the UK. We have hosted for 50,000 person-nights in the last two years. And very many of our hosts are retired. We think our oldest host is in her mid-90s but we have many in their 80s and a little younger.
In today's atomised society, hosting brings benefits to the hosts as well as the guests: no duties or rent but company, new experiences and an alleviation of loneliness for the host. Safety, a warm, dry bed and integration for the guest. Definitely a win-win.
Sara Nathan
Refugees At Home